The Rise of the Valkyrie: Mythical and Real Women of the Viking World
Wed, November 25
@
6.30 pm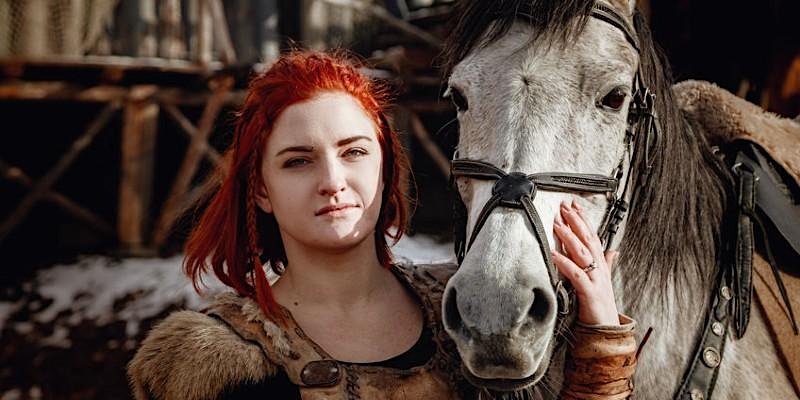 Life and death in a Viking battle depended not on military prowess, but on the favour of the valkyries. They took the warriors who died back to Asgard, the realm of the Norse gods, either to Odin's Valhalla or Freyja's hall Sessrumnir, where they would feast until Ragnarok. Viking myths about valkyries attempt to elevate the banality of war – to make the pain and suffering, the lost limbs and deformities, the piles of lifeless bodies of young men, glorious and worthwhile. Rather than their death being futile, it is their destiny and good fortune, determined by divine beings. But why were these powerful beings female, and what do they tell us about the Vikings' society? Drawing on the latest historical and archaeological evidence, this talk will introduce the dramatic and fascinating texts recorded in medieval Iceland, a culture able to imagine women in all kinds of roles carrying power, not just in this world, but pulling the strings in the other-world, too.
Dr Jóhanna Katrín Friðriksdóttir
Jóhanna is a medievalist and literary scholar by training. Her work is about Viking and medieval Scandinavia, Norse literature and mythology, and the reception of these themes in the modern era. Her book Valkyrie: The Women of the Viking World was published by Bloomsbury in April 2020; it has been long-listed for the Cundill History Prize. Jóhanna currently works at the National Library of Norway and also freelance as a writer and historical consultant for documentaries and feature films.