Designing a positive future – 14 unmissable events at York Design Week 2020
York Design Week 2020 is underway – and it's filled with thought-provoking events.
This year, the group of creatives behind York Design Week are aiming to create a city of activists with a series of events to encourage the people of York to shape a positive change for the city.
They believe that, together, we can move towards a happier, more sustainable, fairer and more creative future for York. The festival runs this week until Sunday, 1 November.
Like many events this year, York Design Week have adapted around the pandemic to bring a series of innovative, fun and creative events to the city. These are a mixture of in-person (with social distancing measures in place) trails and exhibitions and virtual workshops, seminars and talks.
With over 30 events happening this year, we've put together a highlights guide for the festival. To see a full programme of events take a look at our listings for York Design Week 2020 here. For more information about the festival visit the York Design Week website.
Get ready to be inspired!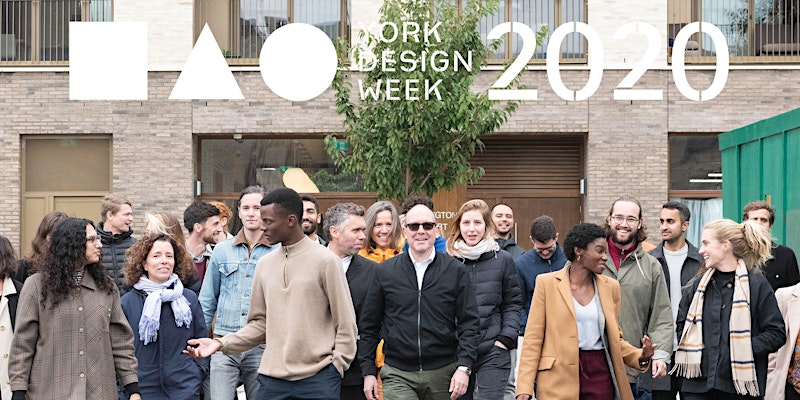 Wed Oct 28 @ 7.00 pm

-

8.30 pm
Online

Virtual event - see weblink
Join a panel hosted by Public Practice to explore the power and future of design in the public sector.
Thu Oct 29 @ 7.00 pm

-

8.30 pm
Online

Virtual event - see weblink
The time has come when breaking the rules is the right thing to do.
Thu Oct 29 @ 7.30 pm

-

9.00 pm
Online

Virtual event - see weblink
What are the challenges and opportunities in making the UK carbon neutral? How can cities like York help make it happen?
Sat Oct 31 @ 2.00 pm

-

3.30 pm
Various venues across York

York

,

United Kingdom
To experiment as part of York Design Week, we will run a set of small socially-distanced walks and conversations in six of York's villages
Sun Nov 1 @ 9.00 am

-

6.00 pm
Online

Virtual event - see weblink
A specially curated day of inspiring and insightful presentations, talks and Q&A's that spotlight talent from across the region